Added August 30th, 2011 by Matt

Warning: mysqli_query(): (HY000/1030): Got error 28 from storage engine in /home/sportsun/public_html/wp-includes/wp-db.php on line 1942

UFC Rio was an amazing event. The crowd was loud and into it, and the fights lived up to the hype. The undercard had a lot of bouts go to the scorecards, but on the main event, just one got to the judges.
Here's a look at some of the most memorable moments from UFC Rio: Silva vs. Okami.
Rousimar Palhares certainly looks like "The Hulk", so some fan colored him green for his post-fight celebration when he flexed and raged.
Anderson Silva and Herb Dean do some toe-tapping while they wait for Yushin Okami to get up off the mat.
Stanislav Nedkov batters Luis Cane and makes him do a little dance before knocking him out.
Anderson Silva shows off his Ali-like skills. Amazing.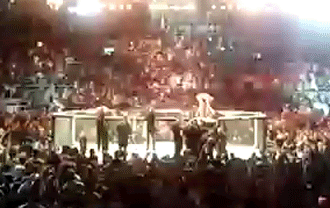 I guess Silva couldn't do everything right. Check out this fan shot of him falling off the cage after his UFC 134 win.
Most commentators (this one included) didn't think Nog had a shot to beat Schaub. We were all wrong.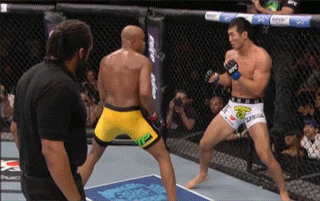 And down goes Okami!
Tweet
Best US Sportsbook

Warning: mysqli_query(): (HY000/1030): Got error 28 from storage engine in /home/sportsun/public_html/wp-includes/wp-db.php on line 1942